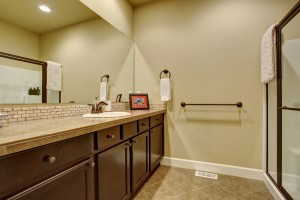 A Solid Reputation For Your Peace of Mind.
For 3 generations the Willette family name has thrived as reliable and respected contractors in the greater Boston area. We've taken great pride in our work and our people for over 50 years. In addition to siding, roofing, decks, windows, doors, painting and repair work, Durable Remodeling delivers high quality bathroom, basement and kitchen remodeling.
Confident:
Like all of our services, we offer free estimates, guaranteed workmanship and warranties on all materials. So when you call Durable Remodeling to give your bathroom a much needed face lift, finish that usable basement space or create the kitchen of your dreams, you can call with confidence that you're going to get the best job for the best price. Guaranteed.
Dependable:
We know that a remodeling project in your home can be an exciting, chaotic prospect for you and your family. So when you invest your time, money and trust in Durable Remodeling, we'll do everything we can to earn them.
Once you've received your free estimate and accepted the work plan, your project will start in an organized and timely fashion. Once we begin, we will stay with your job every day until it's done to your satisfaction. No starts and stops to constantly interrupt your schedule. What that means is maximum efficiency for the job and minimal disruption for your family's life.
We want you to feel totally satisfied that your newly remodeled space is everything you'd hoped for. Which means if there is ever a need for a follow up visit, we'll be there to make it right.
Flexible:
Durable Remodeling offers a full service design team that will work with you to find just the right materials, colors and design features to bring your vision to life. And with our vast experience, our team is able to acquire virtually any type of materials you desire. But Durable Remodeling is also happy to work in cooperation with any architect of your choosing.
Professional:
Durable Remodeling is a bonded, licensed, insured, local contractor, a Better Business Bureau Accredited Business and a member of Angie's List.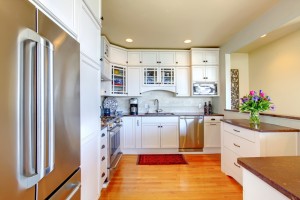 We handle all required local permitting for you so there is never a question as to whether your project is up to code. Our roots are in this community so when we do a job, we do it right. We look at your remodel as our remodel. We take pride in doing the best job possible for a fair price, so when we're done, you can feel great about your beautiful new space every day.
Call Us Today For Your Free Estimate:
Top quality, guaranteed workmanship. Competitive and honest pricing. When you're ready to upgrade, call me, Dean Willette at 508-510-0619 for your free estimate. We're not just building spaces. We're building a reputation.
---
Contact Us