Looking for a new roof at a great price?
Experts will tell you that a good roof is the foundation of a good home. We've been roofing eastern Mass for many years, making homes look good all the way from the North Shore down to Cape Cod.
We exceed roofing standards.
We stand behind our work.
We have a FAST & free quote policy.
We know all the best value roofing products.
We will work with you to achieve the look and durability you want from your roof.
and.. our prices are LOW for quality installations.
Call roofing expert, Dean Willette, at 508-510-0619 to schedule your free no-pressure quote. You'll be glad you did.
Don't start your job without getting a free quote from us first – we can save you a lot of money.
Durable Roofing Installation – Top Quality & Low Prices
We try to do all free estimates within 24 hours, and can usually complete your roof within 1 day. Our labor costs are

lower

, and we pass those savings along to YOU!
The right roofing choice can make or break a house, and the same goes with a roofing contractor. There are too many contractors out there who are working without the proper license, but Durable Remodeling's team of expert roofers have been extensively trained in all areas of roofing.
We are not only licensed and insured, but have built up a strong reputation in the Massachusetts area as an honest, professional service based on our dedication to quality workmanship and customer service.
Our roofers can get the job done efficiently, properly, and affordably.
We work on gutters, shingles, as well as partial or full roof replacements. Contact us today for a no-obligation roofing quote.
We install Quality Products
We are proud to work with and provide Certainteed Roofing and Gaf Roofing.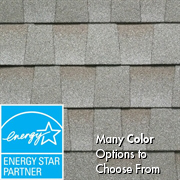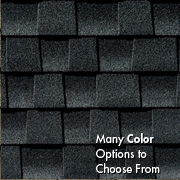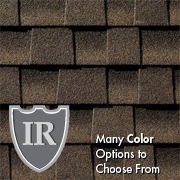 We specialize in:
Shingles Slate & Clay/Concrete
Tile Asphalt Shingles
Architectural Style Shingles
Lifetime warranty shingles
Large Selection of Colors and Styles
Flat Roof Materials
Gutter Replacement and Gutter Guards
Proper Roof Ventilation
Roofing FAQ
Q: My roof leaks. Do I need to have it replaced completely?
A: Not necessarily. You may just need some repairs. Leaks can result from flashings that come loose or a section of the roof damage. Upon inspection we are able to determine if you need localized repair or a full roof replacement.
Q: What are my options if I decide to put on a new roof?
A: There are two options: choose a complete or partial replacement of the roof, which involves a tear-off of your existing roof, or you can install a roof over the existing roof, either the entire roof or in part. Note that if you have already had one roof installed over your original roof, a roof removal will be necessary.
Q: Can my roof leak cause long-term damage?
A: Yes. A leaking roof often causes serious damage to other parts of your home, not to mention the possibility of mold.
Q: Can heavy snow damage my roof?
A: Yes! It is important to keep heavy snow off your eavesdrops and cleared out of your ridge vents.
Q: How long does it take to replace a roof?
A: Replacing a roof is a labor-intensive project and, depending on the type of roof, it could take anywhere from a few days to two weeks. Our goal is to have your new roof on as soon as possible for your satisfaction.
Q: How long will my roof last?
A: Most new roofs are designed to provide a useful life ranging from 20 to 50 years. Actual roof lifespan is determined by a number of factors, including local climactic and environmental conditions, proper building and roof system design, material quality and suitability, proper application and adequate roof maintenance. Roofing product manufacturers offer a variety of warranties on their products.
Q: What will a new roof from Durable Remodeling cost?
A: Contact Durable Remodeling for a free estimate. We balance quality of materials and workmanship, and employ quality-minded applicators who have proven themselves by their consistent quality applications.
Q: Do you accept credit cards?
A: Yes. We accept Visa, MasterCard and Amex.
---
Contact Us